Human Trafficking
Sex trafficking is a growing global enterprise driven by deception, coercion and force. Traffickers transport or detain their victims for the purpose of commercial sexual exploi- tation. This trade in rape for profit thrives in the absence of robust law enforcement to ensure the protection of the law for vulnerable children and women.
The FACTS
• After drug dealing, human trafficking (both sex trafficking and trafficking for forced labor) is tied with the illegal arms industry as the second largest criminal industry in the world today, and it is the fastest growing. (U.S. Department of Heath and Human Services)
• Worldwide, there are nearly two million children in the commercial sex trade. (UNICEF)
• There are an estimated 600,000 to 800,000 children, women and men trafficked across international borders annually. (U.S. Department of State)
• Approximately 80 percent of human trafficking victims are women and girls, and up to 50 percent are minors. (U.S. Department of State)
• The total market value of illicit human trafficking is estimated to be in excess of $32 billion. (U.N.)
• Sex trafficking is an engine of the global AIDS epidemic. (U.S. Department of State)
21 Ways to Fight Human Trafficking
www.thea21campaign.org/21-ways-to-help.php
Know the Signs of Trafficking
www.thea21campaign.org/signs-of-sex-trafficking.php
The video documentary below is from our trip to Thailand in November of 2011 in the cities of Chiang Rai and Pattaya. We worked with Rescue Mission for Children with prevention (Chiang Rai) and the Tamar center (Pattaya) involving aftercare and ministry in the red light area.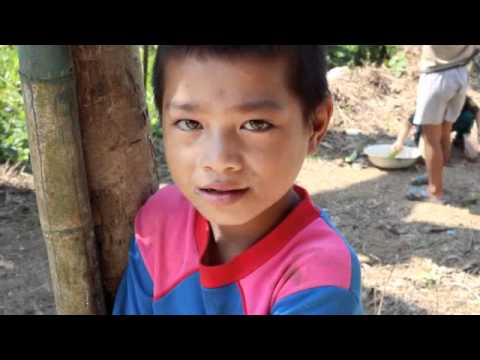 Nefarious, Merchant of Souls, is a hard-hitting documentary that exposes the disturbing trends in modern sex slavery. From the very first scene, Nefarious ushers you into the nightmare of sex slavery that hundreds of thousands experience daily. You'll see where slaves are sold (often in developed, affluent countries), where they work, and where they are confined. You'll hear first-hand interviews with real victims and traffickers, along with expert analysis from international humanitarian leaders.
Visit: www.nefariousdocumentary.com
Know the Facts!!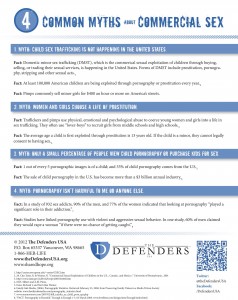 click to enlarge